Monarch Rooftop Lounge
The Empire State Building Provides the View,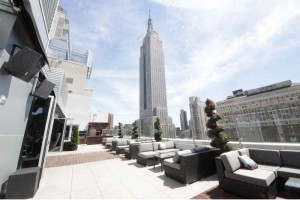 The Monarch Rooftop Lounge, situated on top of the Midtown Marriott, may be New York's best kept secret, but not for long!
This sprawling, open-air cocktail lounge has a Scandinavian feel in a relaxed environment and thanks to its indoor/outdoor setting is open year round. Offering one of the best rooftop views in midtown the 18th floor lounge has a sound system that can't be beat. Its powerful enough for late night DJ's and subtle enough to bath everyone in relaxing music all day long.
Bag End Provides the Sound.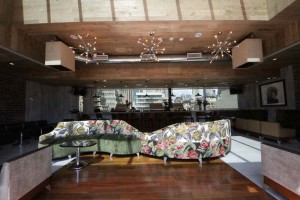 Bag End installed CDS-18's, TA1202's, S18Es, Infra-MXB's and Kairos-KS26
The system was designed by SKS of New York and incorporates an array of Bag End loudspeakers. The loudspeakers are standard models by custom made with unfinished Scandinavian plywood and finished on site to perfectly match the decor. The outdoor systems are weather treated and designed to stay up and running all year. This stunning decor and location has an equally stunning sound.