Weather Resistant Option
Outdoor and high humidity installations require special considerations for the loudspeaker's long term reliability. Our waterproofing process has proven itself on a daily basis in some of the wettest and harshest environments on earth. For example, many Bag End subwoofers installed at Epcot Theme Park in Orlando, Florida have been operating outdoors daily for over 14 years in the sun, rain, heat and rain forest like humidity without failure.
The cabinets gets coated inside and out with our weather treatment and most of the grilles are doubled up with foam or screening between the metal. Cone drivers are chemically treated making them totally more resistant to moisture. The cabinet then receives all stainless steel screws and hardware with either NL-4, or for more robust applications, a weather tight fitting with a 6′ SO cable whip for terminating in a weather resistant junction box. Throughout this process we maintain the high acoustical performance of an untreated unit so that waterproofing does not mean degrading your sound quality.
From a roof top restaurant to a fantastic cruise ship you can rely on Bag End speakers sound and reliability.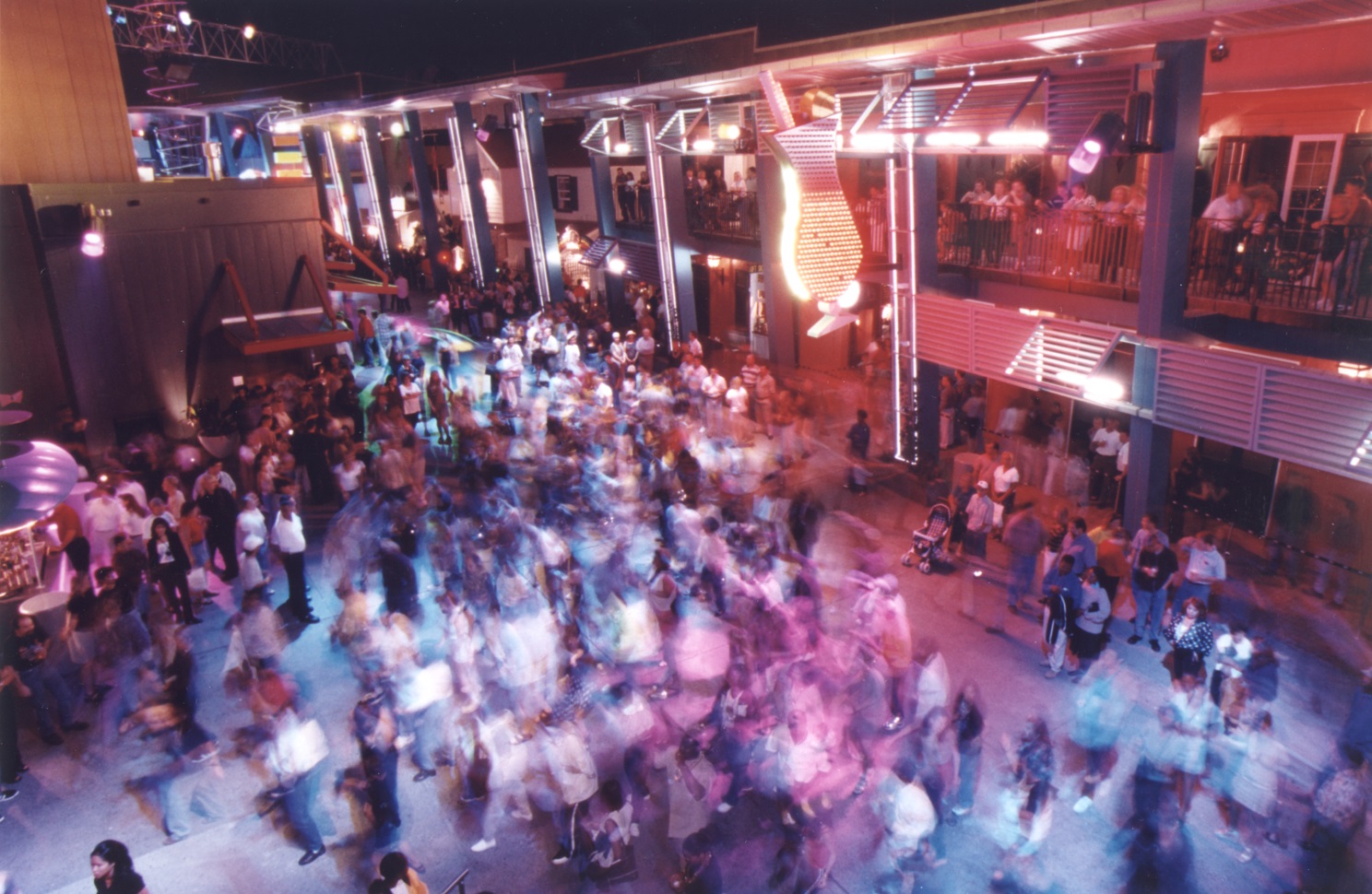 • Single 10" Infra Subwoofer System
• Passive System Requires External Infra Processor and Amplifier
• Configured For Installation Applications
• Black Textured Finish,  12.5"h x 14"w x 11.5"d,  25 Lbs
• Single 12" Infra Subwoofer System
• Passive System Requires External Infra Processor and Amplifier
• Configured For Installation Applications
• Black Textured Finish,  15"h x 18"w x 15"d,  39 Lbs
• Single 18" Infra Subwoofer System
• Passive System Requires External Infra Processor and Amplifier
• Configured For Installation Applications
• Black Textured Finish,  21"h x 22"w x 18"d,  64 Lbs
• Low Profile Single 18" Infra Subwoofer System
• Passive System Requires External Infra Processor and Amplifier
• Configured For Installation Applications
• Black Textured Finish,  15"h x 22"w x 28"d,  75 Lbs
• Double 18" Infra Subwoofer System
• Passive System Requires External Infra Processor and Amplifier
• Configured For Installation Applications
• Black Textured Finish,  43.5"h x 22"w x 18"d,  126 Lbs
• Low Profile Double 18" Infra Subwoofer System
• Passive System Requires External Infra Processor and Amplifier
• Configured For Installation Applications
• Black Textured Finish,  15"h x 38"w x 30"d,  126 Lbs
• Single 12" 2-Way Time Align Full Range System
• Internal Passive Crossover, External DSP Not Required
• Configured For Installation Applications
• Optional Yoke Available
• Optional Flying Hardware For Two Or More
• Black Painted Finish
• 25.5"h x 14"w x 16"d, 68 Lbs
• Double 12" 2-Way Time Align Full Range System
• Internal Passive Crossover, External DSP Not Required
• Configured For Installation Applications
• Optional Flying Hardware For Two Or More
• Black Textured Finish, 38"h x 14"w x 16"d, 103 Lbs
• Single 10" 2-Way Time Align Full Range System
• Switchable Crossover, Internal Passive or External Bi-Amp
• Configured For Installation or Portable Applications
• Durable Black Ro-Tex Finish, 23.25"h x 12.75"w  x 12"d, 41 Lbs
• Single 12" 2-Way Time Align Full Range System
• Switchable Crossover, Internal Passive or External Bi-Amp
• Configured For Installation or Portable Applications
• Optional Yoke Available
• Durable Black Ro-Tex Finish, 25.25"h x 14.5"w x 13.75"d, 47 Lbs
• Single 15" 2-Way Time Align Full Range System
• Switchable Crossover, Internal Passive or External Bi-Amp
• Configured For Installation or Portable Applications
• Optional Yoke Available
• Durable Black Ro-Tex Finish,  28.5"h x 17"w x 17.25"d,  62 Lbs
• Single 18" Vented Subwoofer System
• Passive System Requires External Lo Pass Filter
• Configured For Installation or Portable Applications
• Durable Black Ro-Tex Finish,  25.5"h x 20"w x 30"d,  108 Lbs
• Double 18" Vented Subwoofer System
• Passive System Requires External Lo Pass Filter
• Configured for Installation or Portable Applications
• Durable Black Ro-Tex Finish,  22"h x 46"w x 36"d,  248.5 Lbs
• Single 12" 2-Way Time Align Full Range System
• Internal Passive Crossover, External DSP Not Required
• Configured For Floor Monitor Applications
• Durable Black Ro-Tex Finish,  21"h x 14"w x 11.5"d,  39 Lbs
• Double 6.5" 2-Way Time Align Full Range System
• Includes Yoke With U-bracket For Mounting
• Single 6.5 2-Way Time Align Coaxial Studio Monitor
• Internal Passive Crossover, External DSP Not Required
• Configured For Studio Installation Applications
• Black Textured Finish,  14"h x 9"w x 9"d,  15 Lbs