DoubleTree By Hilton Hotel, New York
DoubleTree by Hilton – Times Square West

Theater District, Hell's Kitchen, Midtown West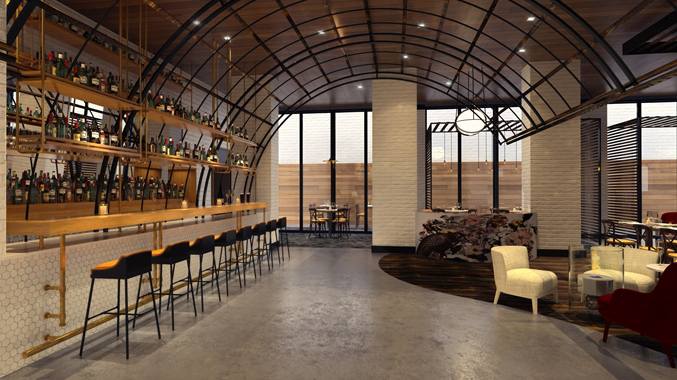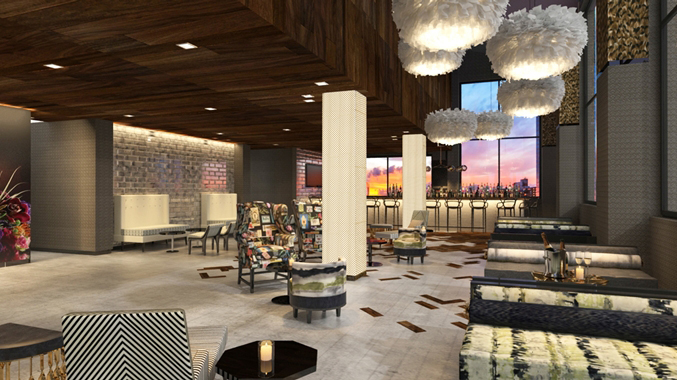 The DoubleTree by Hilton Hotel is located in the Broadway Theater District of New York City. This DoubleTree boasts the Lovage Rooftop Bar and Indoor Lounge. The lounge is a year-round bar with floor to ceiling windows and a glass roof. The rooftop terrace wraps around the building providing a stunning 360° view of Manhattan. The terrace is one of the few places in the city where you can see multiple NYC landmarks simultaneously. For instance, the Empire State Building, the Freedom Tower and the Hudson River. Moreover, it includes an incredible weather tight sound system so as to enjoy the views with a cocktail and live music.
The DoubleTree Sound System
Fourteen TA1202 Bag End loudspeakers have been used throughout the hotel. In addition to, four Infra Series D12E-I Bag End Subwoofers.
The 6,000+ sq ft Magnolia Restaurant and Lobby were also part of the Bag End installation. The DoubleTree is conveniently located in the Broadway Theater district. It is near Rockefeller Center, the Chrysler Building, Madison Square Garden and other iconic attractions. This is one of the latest venues from Addison Hospitality Group, sound installation was done by SKS Design of New York.