Keith Emerson
Keith Emerson and his Bag End System D18E-R's with TA15
Keith was a keyboard player, composer, pianist. In addition, he was also the founding member and keyboardist of Nice and Emerson, Lake and Palmer. Emerson wrote and arranged much of ELP's music on albums such as Tarkus (1971) and Brain Salad Surgury (1973). He combined his own original compositions with classical or traditional pieces adapted for a rock format.
In the early 1990's Will Alexander designed Keith's rotating stage platform. Meanwhile, Alexander arranged for Emerson to evaluate the latest loudspeaker technology from Bag End. Emerson tested the Time-Align TA15 and a double 18″ ELF subwoofer. In short, the platform included, among other things, his famous "Monster Moog" synthesizer and his Bag End Monitor system. Emerson toured with and continued to use his original Bag End system for over 25 years, and up until his death. We miss him.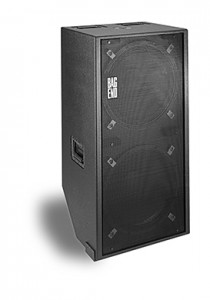 Emerson's Moog Synthesizer lives at the Electronic Music Education and Preservation Project. www.emeapp.org
EMEPP is the steward of a privately held world-class curated collection of rare vintage electronic instruments and stage-used gear.