NYSE Boardroom Renovations
New York Stock Exchange Boardroom Renovations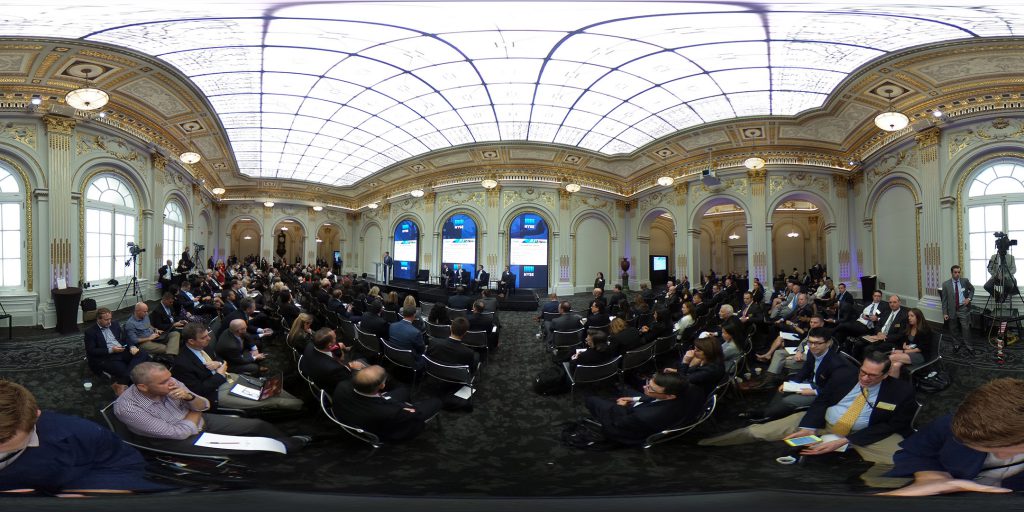 NYSE Puts a Buy on Bag End Loudspeakers

Renovations inside this iconic building at the center of the global financial markets occurred in 2016. The NYSE boardroom renovations also included an upgrade to their sound system. First up from Bag End, twelve Neptune CDS-110, 2-way, Time Align, Full Range Loudspeakers. Next three custom double 12″ Bag End Infra Subwoofers. Moreover, all speakers were coordinated with the architects at Rottet Studios and Studios Architecture. Rottet Studios and Studios Architecture, were commissioned to renovate the two upper floors of the eight-story 1903 building. This included the NYSE boardroom.

The Infra 12″ Subwoofers are a custom triangular fit that go in each of the three corners of the boardroom. In addition, the Neptune Full Range speakers are hung throughout the room below the ceiling molding. All of the speakers were finished to match the decor of the room.

In summary, this is one of the most exclusive and sought-after event spaces in New York City. The New York Stock Exchange hosts world leaders, celebrities and business icons from all areas of the globe. The building offers more than 35,000 square feet of elegant, private event space available exclusively to its' network of listed companies.