Art Neville
This is Some Serious Sound
Art Neville was an American singer, songwriter and keyboardist from New Orleans. Art is shown here in an ad from Keyboard Magazine circa 1990. He was an early endorser and user of Bag End gear.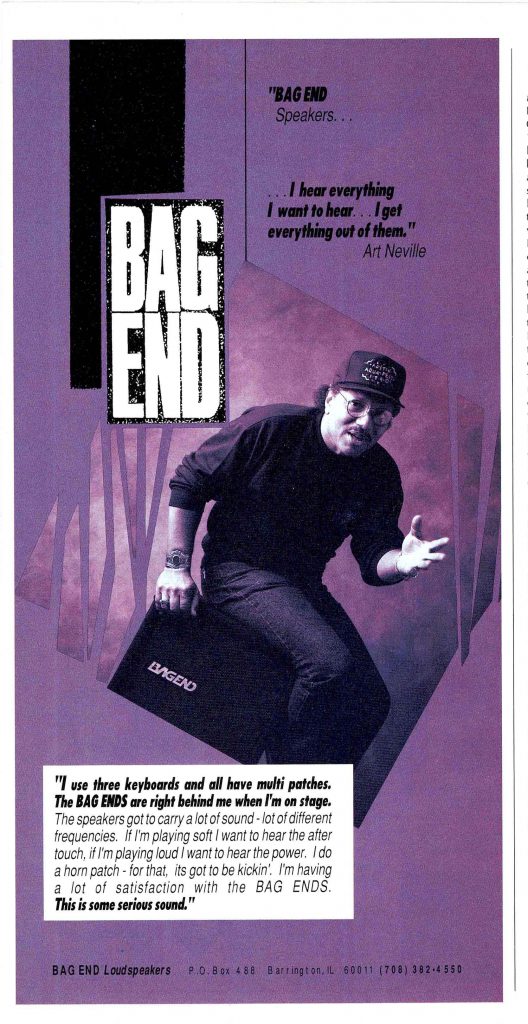 Neville was a staple of the New Orleans music scene for over five decades. He was the founder of the funk band The Meters whose musical style set the tone of New Orleans funk, a co-founder of the rock-soul-jazz band The Neville Brothers, and he later formed the spinoff group The Funky Meters. He performed on many recordings by notable artists from New Orleans and elsewhere, including Labelle (on "Lady Marmalade"), Paul McCartney, Lee Dorsey, Robert Palmer, Dr. John and Professor Longhair. He was the recipient of three Grammy awards.
Sadly Art passed in July of 2019.