Daniel Prine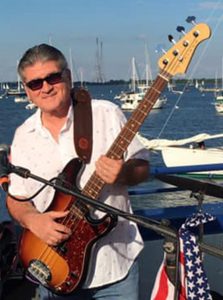 Metro New Yorker and long Time Bag Ender Daniel Prine, literally makes it look like he is on vacation wherever he plays.
A Bag End user since the 90's, Dan says "I had an S15XD and S15D for many years, I sold them, went through a few different brands and have returned to Bag End, they just sound great!"
Shown here is Dan's latest Rig. Two each of the S12-N and S15-N. "Spectacular tone and presence… and they are very manageable to move… not too heavy," adds Dan. Dan also uses Bag End powered 15"s, a D10E-D and a D12. They are all in the rotation.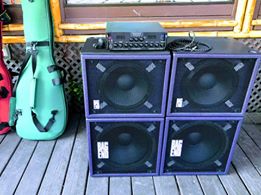 Dan also stated, "I previously had a Bag End 4 x 10 which I sold as it was heavy, but I still consider it the best 4 x 10 out there. I also had  TA5000-C's and a TA1200 which I no longer use, but my old bands still do."
See his website for more info at https://danielprine.com/