Dick and Roger's Sound Studio Ltd.
Vancouver, BC
Dick and Roger's Sound Studio, Ltd. is a digital audio post-production studio. The studio is located in the historic Gastown area of Vancouver, on Canada's West Coast. D & R's, Dick Abbott and Roger Monk have worked together for over 25 years. They started this facility together in 1990 to take advantage of the rapidly evolving digital audio medium in Vancouver.
Roger Monk is a Grammy winning recording engineer with 40 years experience in the industry. Roger has worked on dozens of motion picture scores including Salvadore, Platoon, and The Haunting in Connecticut. He has also worked on countless television movies, and album projects for artists like Michael Buble, The Tragically Hip, Marianas Trench, Motley Crue, and AC/DC.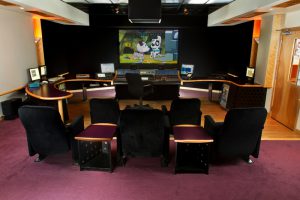 Dick and Roger's Sound Studio has two 5.1 mix theatres; five edit suites and a great recording room featuring a new modern analogue recording chain. They use leading edge technology to provide exceptional recording and post production audio to the advertising, feature film, television and gaming industries.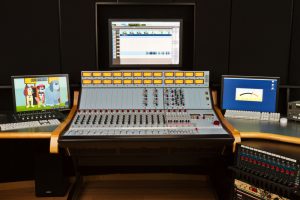 Bag End S18E-C subwoofers have been used here for many years. We have two subwoofers in each of our mixing theaters and they "are serving us well" says Roger Monk, Owner. One subwoofer is for LFE and the other for bass management. Main monitors have just been updated to Harbeths which are being driven with Studer A80 power amplifiers. The Bag Ends are currently being driven with some new Crowns.
Studio credits include the orchestral recording of numerous motion picture scores, sound design and mixing of many hundreds of hours of episodic broadcast and direct to video, corporate presentations and many international, national and local radio and television commercials.