Epcot Center, Walt Disney World, Florida
Disney installed six weather-resistant Bag End D18E-I double-18 subwoofer enclosures to help improve the quality and clarity of the sound, according to Ken Peterson, principal audio/video engineer for Disney Imagineering.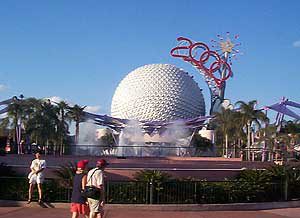 Bag End's weather-resistant speaker systems differ in a number of ways from standard models. The weather-resistant enclosures are coated both inside and out with special high-tech material that seals the cabinets against moisture, the speaker cones are specially treated, electrical connections are weather-proofed and all the hardware is either stainless steel or aluminum to assure further resistance to corrosion. In addition, Bag End uses special mounting brackets that pitch enclosures at a 10 percent angle to shed moisture.