Northbridge Church, Antioch, IL
Bag End Installs a New Sound System
The Northbridge Church in Antioch, Illinois prepares for its' first service on December 18, 2016.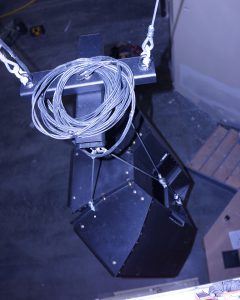 After fifteen years of worshiping at Antioch Community High School, Northbridge Church is excited to announce its grand opening celebration! You can join them along with many community leaders and friends as their doors are officially opened to the public. Come see our new facility and enjoy a service of worship, celebration and amazing sound.
Bag End PCRYSTAL2s have been arrayed and are being hoisted up (left).
Eight Bag End D12s, Four TA6000s, PCRYSTAL2s and CDS-218s were also used.