St. Sabina, Chicago, IL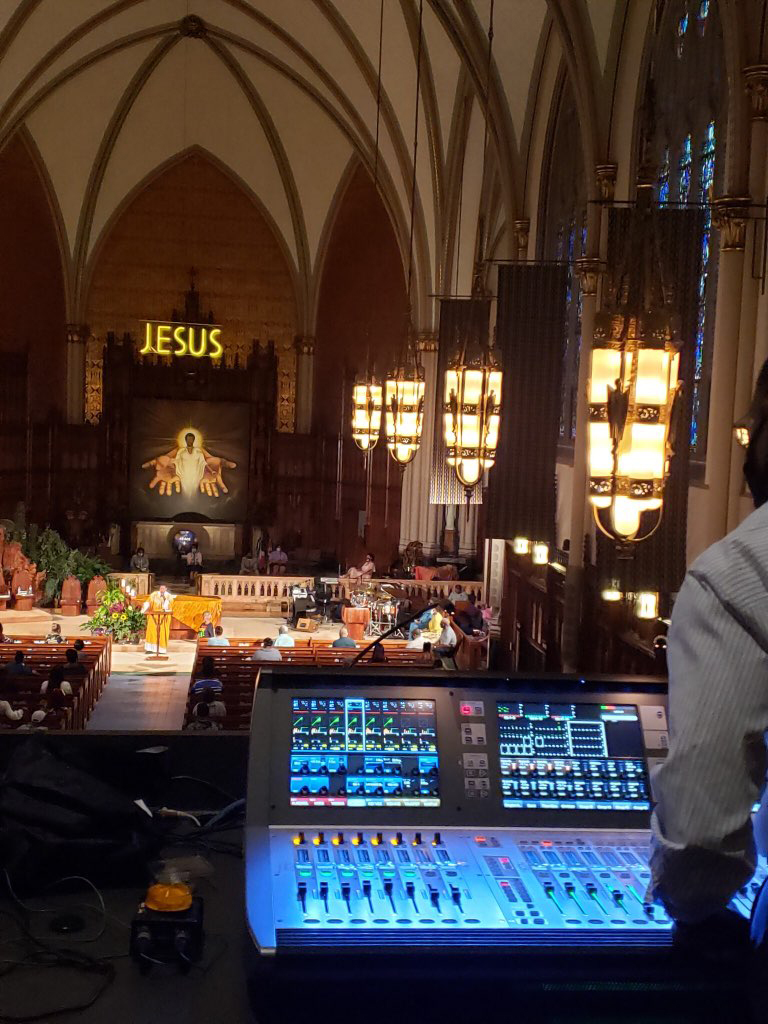 First service initiation for the new Soundcraft V2000 mixing board.
Bag End is proud to be part of the St. Sabina Church in Chicago, IL. Bag End started out consulting for St. Sabina back in 1993. Talks of incorporating various models of Bag End Loudspeakers began around 1997. Two TA12JR-Cs were installed first, followed by three TA1200-CFs. An investment followed, around 2005, for the purchase of fourteen TA64-ICUSs. Over thirty five Bag End Loudspeakers have been installed thus far, both Time Align full range loudspeaker systems, and Infra Series subwoofer systems. While the speakers themselves last practically forever, our relationship with St. Sabina continues today. Various other needs come up, such as the installation and set up of the mixing board shown above, in order to address the increasing needs of the congregation.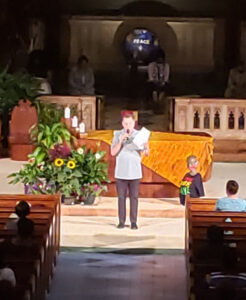 The renowned Rev. Pfleger believes St. Sabina is more than a congregation, but a teaching ground where countless people from around the world pass through the doors and take something with them.
It is a ground where denominational walls have been dismantled and racial barriers removed. It is a ground where the Spirit of the Lord has brought freedom and where young and old, wealthy and poor have been welcomed.
The Renowned Father Pfleger – Senior Pastor