The Birthplace of Country Music Museum
The Museum, an affiliate of the Smithsonian Institute, features audio and video systems provided by Electrosonic , and celebrates the historic 1927 Bristol Sessions, considered the origin of modern country music.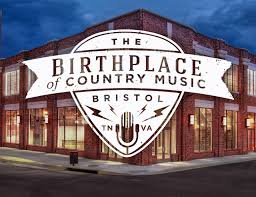 The Birthplace of Country Music Museum is sited in a vintage building that formerly housed a truck dealership and has been refitted over a number of years to reflect the era of the Bristol Sessions. The Museum comprises 24, 000 square feet of interactive exhibits, artifact displays and multiple theatre experiences to tell the story of the Bristol Sessions and their far-reaching influence.
Nineteen performers traveled to what was then the largest urban area in the Appalachians to sing; the sessions marked the commercial debuts of the legendary Jimmie Rodgers and the Carter family.  The sessions were held in a local hat warehouse by the Victor Talking Machine Company, and made possible by the advent of portable audio recording technology.
Electrosonic project manager Tim Wilson commented,  "There were a number of challenges to working in a historically significant building."
Chief among them – and critical to a music-themed museum – were the issues concerning sound.  Steve Haas, president of SH Acoustics in Milford, Connecticut, was the acoustic and audio consultant to Electrosonic, and a key contributor to the project's audio design and calibration.
"We had to resolve acoustically challenging hard surfaces and create the highest quality sound experience for visitors, " he said.  "Optimizing the sonic environment throughout the museum was the goal, whether in the theatres or individual exhibits."
Two of the museums five theaters use Bag End subwoofers. One of the largest the Orientation Theater uses an InFocus projector, Renkus-Heinz speakers, Bag End subwoofers and activated sound panels by Acoustic Enhancements. Closed captioning is provided by a pair of NEC monitors above the walkways.
The Immersion Theater  has a custom Da-Lite perforated, curved screen, three blended BenQ projectors, a Dataton WATCHOUT video source, Tannoy speakers and Bag End subs – and room to dance. The walls are lined with murals showing crowds of appreciative country music fans at the annual Rhythm & Roots Reunion festival in Bristol.
The museum's director and head curator, Dr. Jessica Turner, concluded, "It was important to us, as a music museum, to have the highest quality sound and media experiences. This is exactly what the group from Electrosonic delivered.