The Houston Museum of Natural Science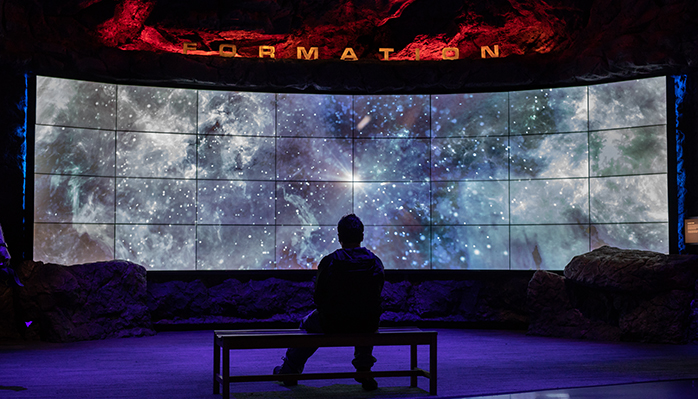 Three Bag End TA6002-I speakers are used for the time travel experience in the worlds most advanced geological exploration vessel, The Geovator. (The Geovator link takes you to a youtube video of the experience)
R.K. Roden, Inc. ("RKRoden Show Systems") provided the engineering, design, and implementation. In addition to the project management and programming of audio, video, show control, and lighting control for the Geovator ride.  Mr. Rick Roden is President of R.K. Roden, Inc. out of Florida, a systems integration company.
Rick Roden is recognized as one of the few serious and renowned Technology Systems Design Integrators working today. Rick's projects have included major assignments with Warner Bros., Walt Disney, Universal Studios, Lotte World and Legoland.
The Geovator takes visitors on a re-imagined fantastic voyage plunging down through the Museum floors into the earth. During this ride you are taken back in time to the Cretaceous Period for an attack by hungry pteranodons and a meteor strike.
Wiess Energy Hall has been enlarged from its previous 8,500 square feet to an expansive 30,000 square feet—almost the size of a football field. The new hall is the most contemporary, comprehensive and technologically advanced exhibition on the science and technology of energy anywhere in the world.
When entering the new Wiess Energy Hall, visitors step off of the elevator into a dynamic floor of a 21st century offshore drilling rig populated by a motley crew of sci-fi robots. Near the center of the cavernous new hall, a replica of a tricone rotary drill bit—fourteen feet in diameter—spins vigorously overhead.