University of Chicago's, Cobb Gate
THE CHICAGO SOUND SHOW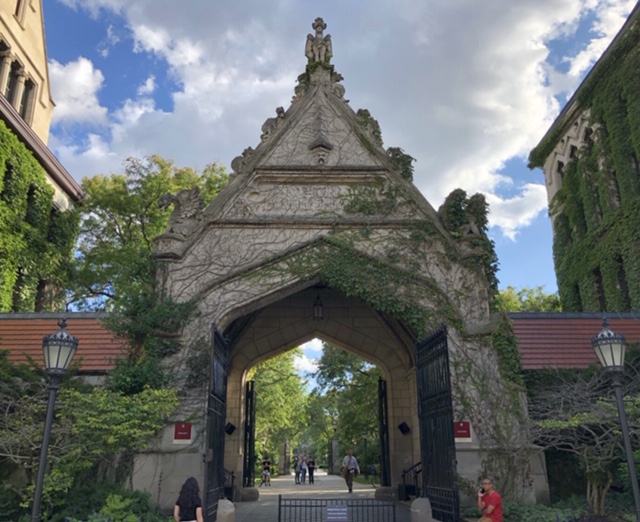 OUTDOOR SOUND ART EXHIBITION
Bag End at the Historic Cobb Gate Entrance of the University of Chicago
Presented by the Smart Museum of Art and the University of Chicago Arts.
Cobb Gate Exhibit: Breath, 2019
The Chicago Sound Show at Cobb Gate explored thresholds, passageways, and common spaces across the University of Chicago's campus. Through the use of "found sound," meditative human voice, acoustic archaeology, and more, the works revealed and amplified the architectural peculiarities of the campus while enriching our sensual knowledge of space.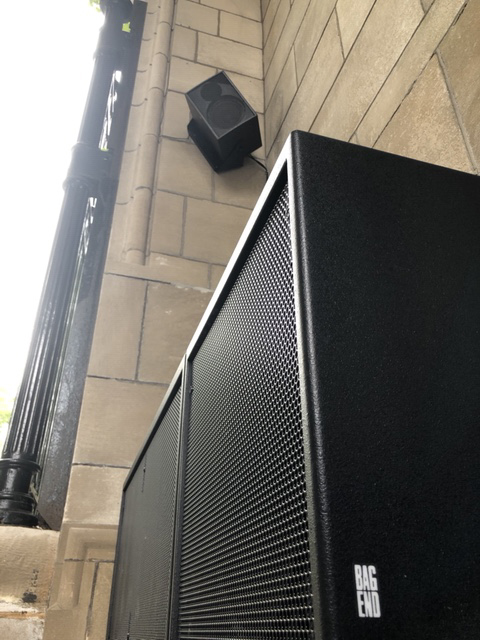 Equipment: 4.12-channel stereo sound installation, benches, Bag End infrasonic subwoofers, and Bag End full-range speakers
Breath, an architectural sound work channeled through Cobb Gate. Cob Gate is the landmark entrance to the University of Chicago's Main Quad. An array of low-frequency full-spectrum Bag End speakers were used. As a result, this sound sculpture allowed both hearing and deaf visitors to physically experience the often unheard parts of the University of Chicago's diverse soundscape. The work uncovered the often unnoticed layers of sound moving through the campus each day. Those passing through could relax on the benches (subwoofers) inside and physically experience this hidden soundscape.
Composed of interior and exterior sounds of the university covering everything from individual heartbeats and handwriting to songbirds and buses. The work is woven together and carried by the deep breathing 32 foot pipes of the E.M. Skinner Organ at Rockefeller Chapel.
The composition played from 9am-9pm every day, and concluded with an organ crescendo the last 8 minutes of every hour.
The Chicago Sound Show showcased Chicago's extraordinary sound art scene. The participating artists created new works for historic and modern outdoor sites across the University's campus, including Swift Cloister Garden, Campus North Residential Commons, Cobb Gate, Botany Pond, and the Smart Museum of Art courtyard. 
Site specific works by nine Chicago area artists were on display throughout the college.