Quince Rooftop
T

he

number

one

rooftop

destination

in the world

installs

a Bag End

Sound Sy

stem.
QUINCE ROOFTOP RESTAURANT
San Miguel de Allende, Mexico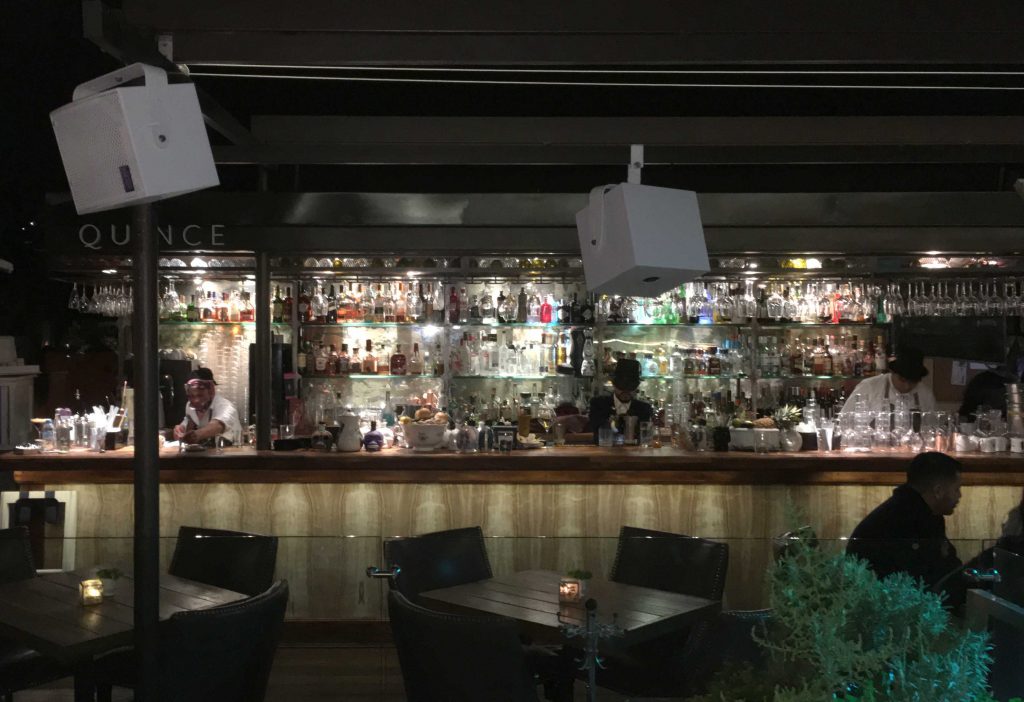 Quince, https://quincerooftop.com/, is always near the top. Quince has been voted number one for best rooftop bar in 147 cities, as well as the best rooftop restaurant. In addition, Quince happens to be the oldest rooftop destination in the world with a spectacular view.
Brian Sneed, owner of Rooftop Ventures LLC., worked with Christopher Hansen, high-end theater and music specialist, to bring in a Bag End Sound System.
The Bag End sound enhances the already fabulous food and atmosphere. The system provides an audio environment suitable for the most deserving audio fans. It is comfortable for dining, yet powerful enough for a party atmosphere. The rooftop is divided into 5 dining areas, on different levels, which naturally divides into audio zones. Each zone has full range speakers and Infra sub woofers with level and program control flexibility.
Bag End custom designed the loudspeakers to fit the decor. In addition, the speakers were weather treated to stand up to the rain and sun. If you're a world traveler or just want a one time get away to a most fabulous location, try Quince rooftop restaurant in San Miguel de Allende, Mexico. "Come for the meal, stay for the experience".