Extron's Extravaganza
BAG END SUPPLIES SOUND AT
EXTRON'S ANNUAL INFOCOMM EXTRAVGANAZA

Sound for the party is being supplied by Musician Support Services
of Woodland Hills, Calif., and BAG END Loudspeakers.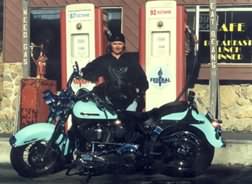 "We will bring a major league sound system," Joe Hesse, head of Musician Support Services, said. "Our system will include 12 high-output BAG END CRYSTAL speaker systems to cover high and mid-range, eight TA5000 speaker systems for monitors and fill, and six high-output quad-18 QUARTZ subwoofer systems. That's enough firepower to handle a concert of just about any size."

Extron, established in 1983 and incorporated as RGB Systems, Inc.,
is a leading manufacturer of computer-video interfaces, switchers,
distribution amplifiers, computer-video scan converters and high resolution cable.