Hakkasan restaurant, New York
A spacious 11,000 sq ft area, Hakkasan New York was the second US restaurant for Hakkasan and opened in April 2012 in New York City's Theatre District.
An impressive 80-foot corridor greets guests as they enter the 200-cover restaurant, which has been designed with a deep blue colour scheme with red and pink undertones, punctuated by Italian marble slabs, semi-transparent glass and mirrors.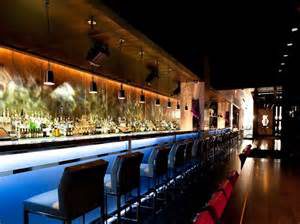 Dishes inspired by local flavours and influences have been created exclusively for the New York clientele, and include Stir-fry lobster with wild mushroom XO sauce, and Truffle braised egg noodle with enoki mushroom. Hakkasan signature dishes are also available, as well as Asian-inspired desserts and speciality cocktails.
10 S18E-I Bag End loudspeakers were used in the New York location.