Old Town School of Folk Music
Is Monitored by BAG END TA2000 Wedges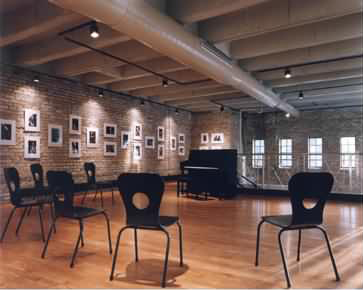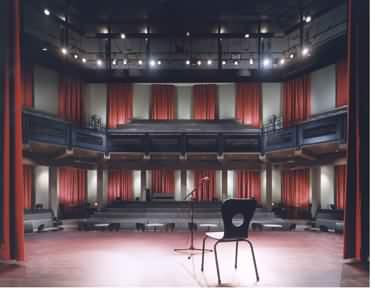 The legendary Old Town School of Folk Music is the oldest permanent school of folk music in the nation. Now in its larger quarters on Chicago's North Side, Chicago Folk Center at 4544 N. Lincoln Avenue. With 43,000 square-feet of space on four floors, the Old Town School of Folk Music dramatically expanded its concert, education and resource facilities.
Centerpiece of Old Town School of Folk Music's new facility is a 425-seat concert hall, nearly a third larger than its old concert hall. With 275 seats on the main floor and 150 in the balcony, no audience member is more than 45 feet from the proscenium stage, ensuring the continuation of Old Town's traditional cozy, intimate concert experience.
The school's facilities are located in a former Chicago branch library. The Hild Library was an art-deco library built in the 1930s as part of a Depression work program. In keeping with its historical background, the building stood vacant for a few years while the Chicago's Department of Cultural Affairs searched for an appropriate arts group. The city identified the Old Town School of Folk Music as a worthy tenant and "sold" the empty building to the school for the princely sum of $10.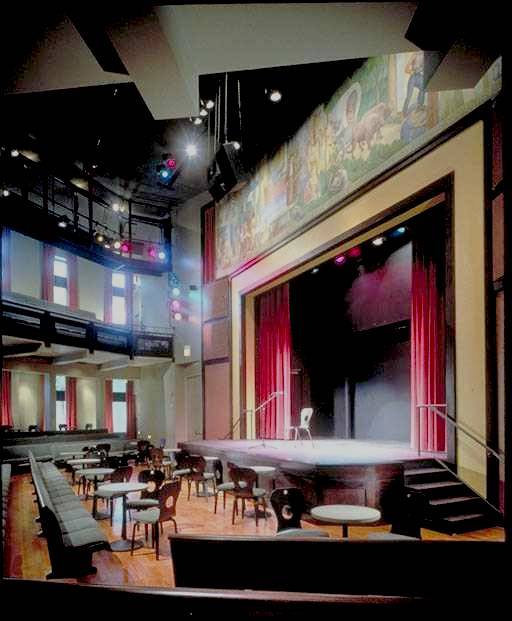 However, the building's historical status presented some unique challenges for audio designers. The main challenge was working around a large, restored WPA mural above the stage, which had to be preserved. It was the ideal location for some clusters, but that was out of the question. Ultimately, they settled on a very small cluster flown over the mural and single, flown speakers set out from the stage.
On stage, performing artists benefit from four BAG END TA2000-CF Time-Aligned wedge monitors. Nominated as "Best New Speaker of the Year" in 1999.
While most think of folk musicians as strictly acoustic people, that's not necessarily the case here. Students and instructors have been quick to embrace the surprisingly sophisticated sound system. "It's a typical club thing in a lot of ways," said Bob Medich, the school public relations director, formerly Old Town's head sound technician. "When we were planning the concert hall, someone said, `I'm going to assume that most of what you do is acoustic.' I said,`No, even a singer/songwriter who comes in a with a guitar and voice still specs out a few channels of compression and reverbs. ' We're just like anyone else, we're not a conservatory of music."
In addition to a full schedule of concerts, the concert hall also houses the school's popular 'Second Half' sessions, where students and instructors meet after classes to informally "jam" and showcase what they've leaned.
Old Town School of Folk Music was founded in 1957 at the height of the folk music movement by Dawn Greening, Frank Hamilton and Win Stracke. The original school at 333 North Avenue, was a success from the very beginning. What set it apart from other teaching programs was its philosophy that music is for everyone.
The founders wanted it to be, as Hamilton put it, a place where "teacher and student should be partners in learning." That approach created a place where young, old, beginners and advanced players could come together to create music and learn.
Old Town has enjoyed a capacity enrollment  and hosts more than 30,000 concert goers a year. Some of the most famous of Old Town's thousands of albums include Bonnie Koloc, John Prine, Roger McGuinn of the Byrds, Bob Gibson, Steve Earle and the late Steve Goodman.
Old Town School did not abandone its home of 30 years at 909 W. Armitage. That facility, now called the Old Town School of Music's Children's Center and will allow the school to increase its offerings to children and their families and to provide comprehensive music programs to area schools.
The sound system was designed by Audio Systems Group. For more information on this installation log on to: http://audiosystemsgroup.com/oldtown.htm