Kris Berg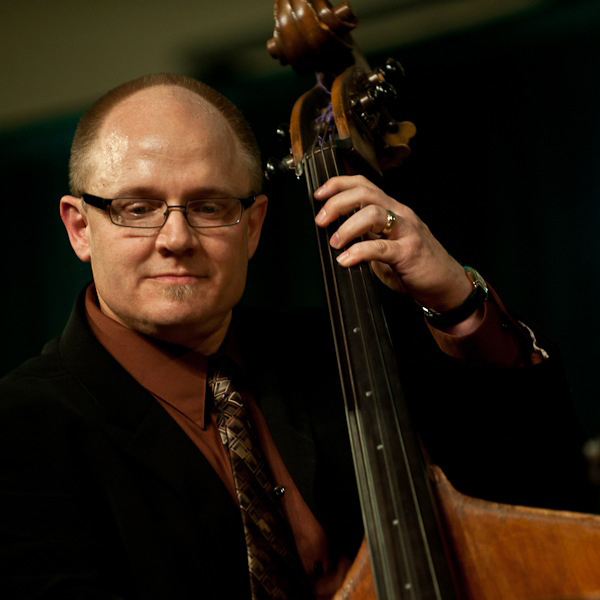 Kris Berg is an international best-selling composer, arranger and award winning bassist. He has written charts for Kurt Elling, Sean Jones, Veronica Swift, Delfeayo Marsalis, Wayne Bergeron and Chris Vadala, as well as for honors bands in Texas, Oklahoma, Arizona, South Carolina, Maine, Maryland and Missouri, and for professional, college and public school bands around the globe.  In addition, Berg is the author of the popular bass method book, BASS LINES IN MINUTES, available at krisbergjazz.com.  His charts are available through Alfred Music, Kendor Music, C.L. Barnhouse, Doug Beach Music, krisbergjazz.com and J.W. Pepper.
Metroplexity Big Band
As leader of the Metroplexity Big Band, Kris released two highly acclaimed CD's (MAMA Records).  "Time Management", winner of two Global Music Awards, and "This Time/Last Year". Both CD's feature his unique writing and arranging style. Moreover, they include special guests such as Phil Woods, Wayne Bergeron, Delfeayo Marsalis, Chris Vadala, Clay Jenkins and others, along with the best jazz and studio musicians in north Texas. Russ Davis (MOJA Radio) says "(Metroplexity) takes big band to another place for the 21st century." Metroplexity was featured at multiple Jazz Education Network conferences and appeared at festivals around the United States. Kris is currently active mixing Metroplexity's third CD, "Perspectives", due out in 2020.
Artistic Director/Educator
Mr. Berg is the Artistic Director for Jazz at the Greater Dallas Youth Orchestra foundation and directs the GDYO Jazz Orchestra. He taught college for almost 30 years and is the founder of the award-winning Jazz Program at Collin College. In addition, Kris also founded the Texas All-Star Jazz Camp. Film Score Composer, Frank LoCrasto, a notable student of Kris at the Texas All-Star Jazz Camp, started at the age of 12!
As a bassist, director and educator, Kris has appeared or recorded with the likes of Wayne Bergeron, Phil Woods, Kurt Elling, Randy Brecker, Peter Erskine, Delfeayo Marsalis, Bob Mintzer, Tom "Bones" Malone and many others. Mr. Berg, as a clinician for the Yamaha Corporation, regularly appears at jazz festivals and camps throughout the United States and is endorsed by Acoustic Image amplifiers. He has been selected as director for the IAJE International Community College All-Star Jazz Band, and has directed All-State Jazz Bands in Nebraska, Montana, Oklahoma, Maine, South Carolina, Arkansas, South Dakota, Nevada, Kentucky, Ohio, Arizona, Texas and Wyoming.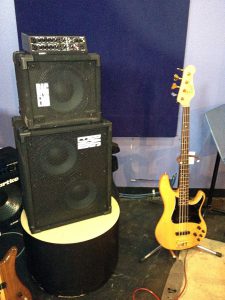 Please find Kris at krisbergjazz.com,  "Kris Berg Jazz" on Facebook, or email at kris@krisbergjazz.com.  All charts and CD's are available at the website.
Kris is also the proud owner of a Bag End D10-C and an S10-C which he happily uses exclusively, alone or as a pair, for both his upright bass and his array of electric basses.